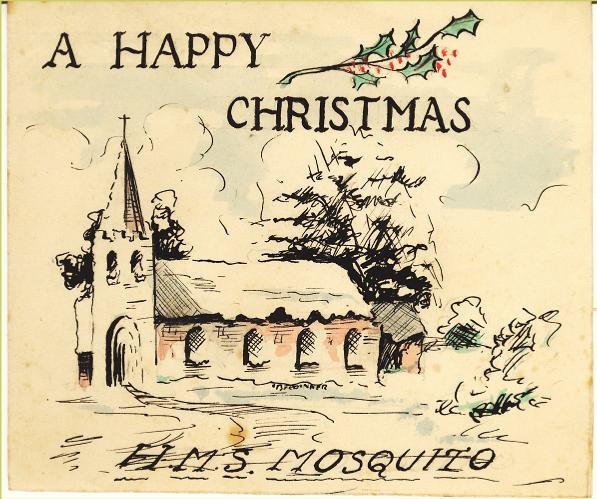 THIS SITE IS UNDER CONSTRUCTION

HMS Mosquito was a Royal Navy coastal forces base at Alexandria, Egypt during World War II. The base was operational from 1942 to 1945 as a repair centre and base for coastal forces boats.

Mosquito was commissioned at Mahroussa Jetty on 15 February 1942. The base and slipways were situated alongside King Farouk's Ras-El-Tin Palace. The accounts were centralised at HMS Nile and Mosquito was established as an independent command. She had a nominated depot ship, the 16 foot Dinghy No. 1955. The base was in operation until being paid off to Care and Maintenance on 1 December 1945.


When my father arrived in 25 March 1944 the base personel were billited both on site and at HMS Canopus, with the mess being at HMS Canopus.

The photographs on these pages are of some of the staff, mainly the boat party.

The card on the left was with Dad's photos I think it would have been Christmas 1944 but I am not certain, and I have no idea who the artist was.