Allied Coastal Forces Of WWII Vol 1
John Lambert and Al Ross
Page 62
ML 385 Completed January 1943
Unfit June 1944 and PO 16 June 1944 at Alexandria


----------------------------------------------------------------------------



http://www.naval-history.net/xDKCas1944-05MAY.htm
ML.385


ATKINS, Albert C W, Ty/Act/Petty Officer, C/JX 141422, killed


COOPER, Philip J, Motor Mechanic, P/MX 99397, killed
KEMERY, George H, Ordinary Seaman, C/JX 410066, DOWS
MORTIMER, Alexander, Able Seaman, D/JX 305797, killed
----------------------------------------------------------------------------


Letter from POMM H.B.Burchell HMS Mosquito to wife (10/11).

Quote:

"Soon after I came out (to HMS Mosquito) we had one of the boats blow up
and kill several fellows. There was quite a stir over it as the cause was petrol.


See Ostend

HMML 385 a brief history is listed .

Any further information would be appreciated.

John Burchell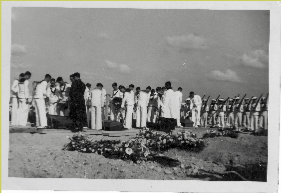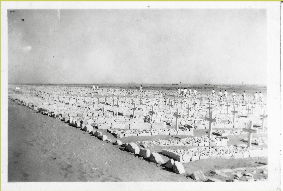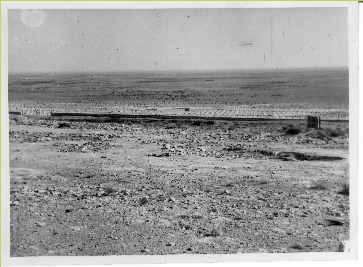 Some of the graves taken while walking around.

The Allied Cemetry seen from the road.

The funeral for the crew of HMML 385 is seen taking place at Alexandria (Hadra) War Memorial Cemetery in Alexandria.
The link will take you to a recent view on the CWGC site.
The work of the CWGC is outstanding and the memory of those left in a faraway place will remain forever with us.