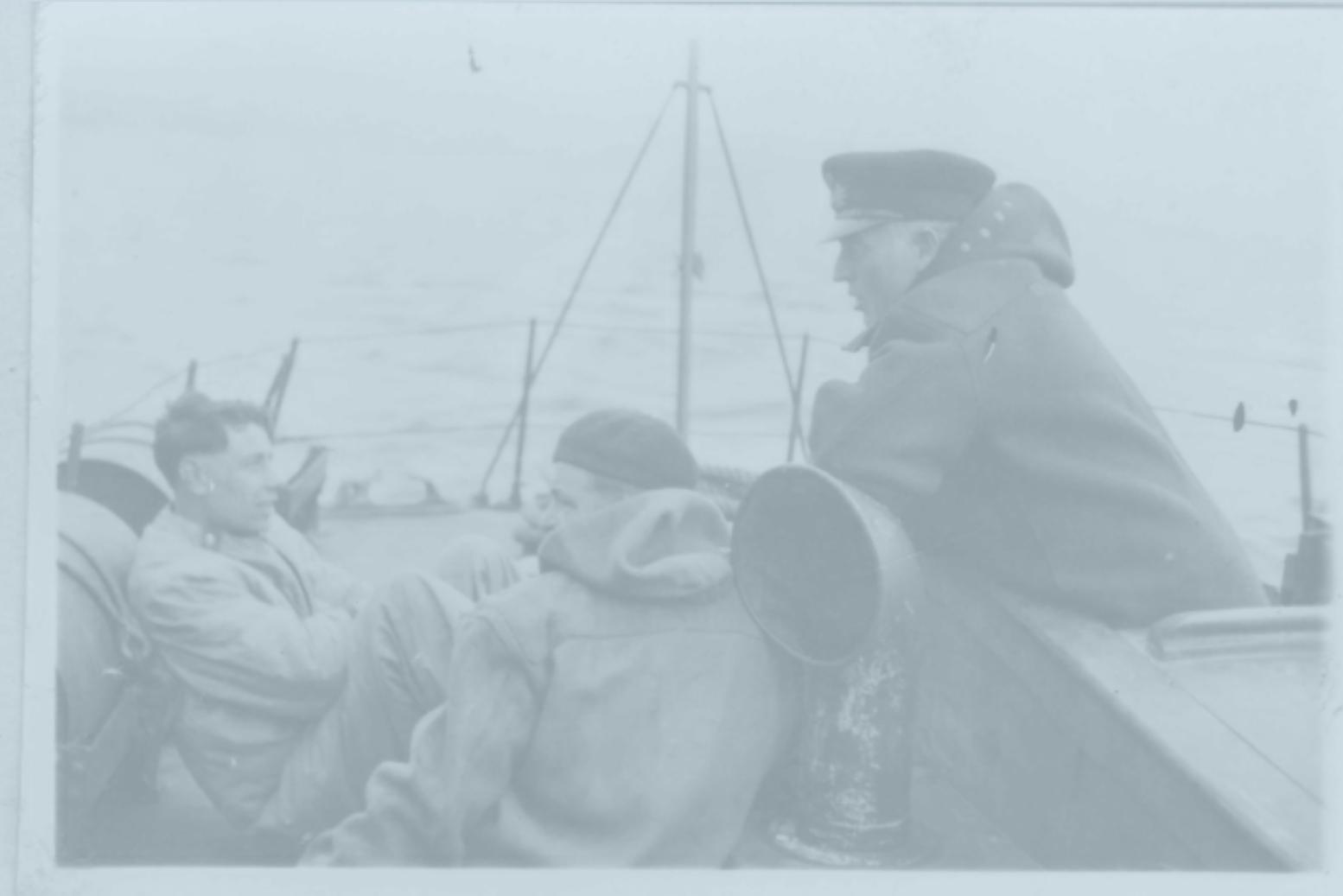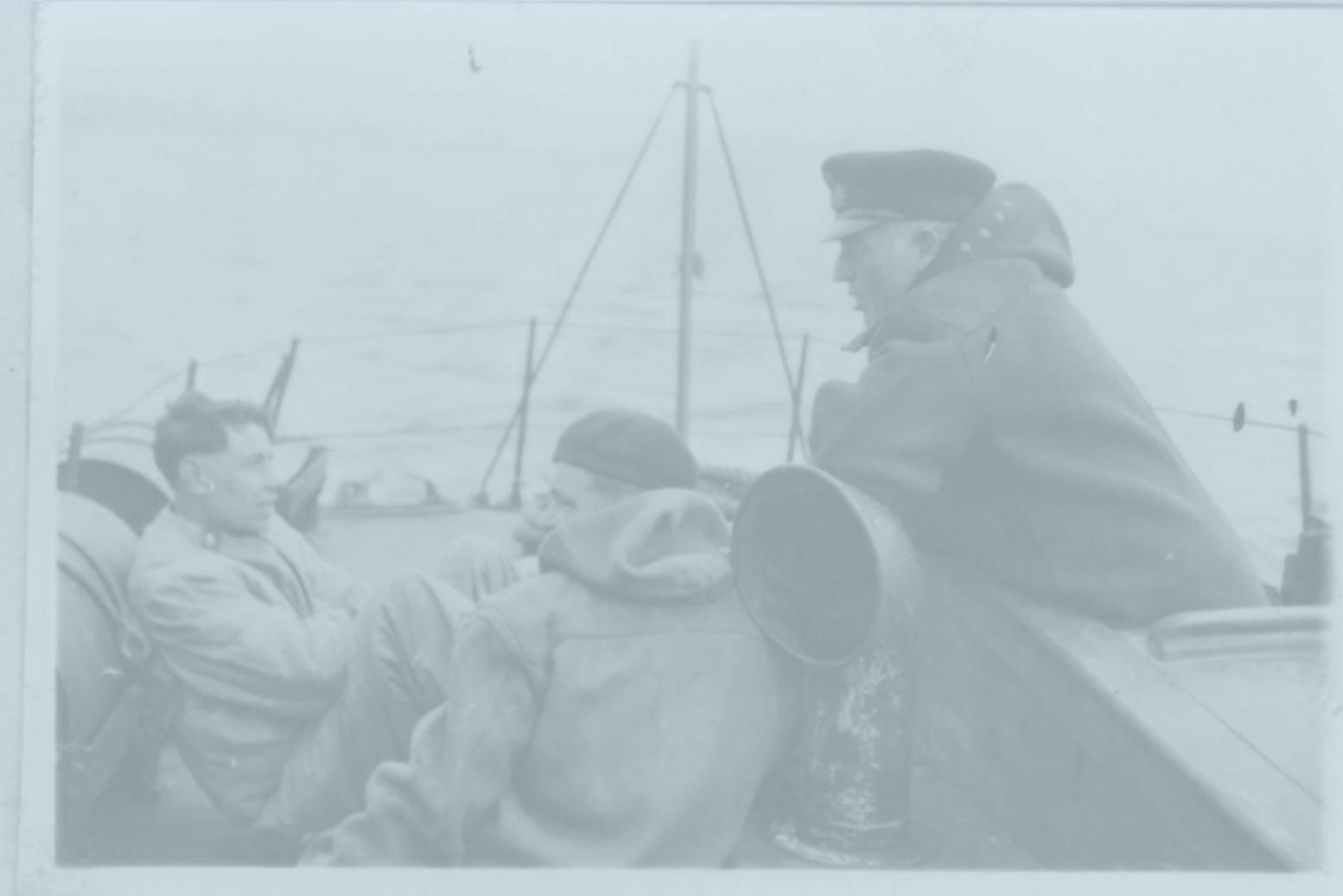 Born 15.11.1903 Danville, USA
Died 20.07.1979 Bergen, New Jersey, USA


My father much respected Captain Deiter (Lieutenant Oswald Birrell Deiter RNVR). It would seem from the pictures on this site and from the little my father told me that ML 115 was a very happy boat. I believe this was mainly thanks to Captain Deiter a great skipper and a gentleman.

It is believed that Obie (as the crew called him or The Old Man as my Father new him) was probably the first American to serve with the RN.
Joining the RNVR in March 1941 he went to Greenwich for inital training passing out as a Sub Lieutenant.

He had trained in America as an Osteopath working in New York. In his spare time he qualified as a pilot getting his Aviator's certificate #9422 on the 03.09.1930.
He moved to England in the 1930s and married Miss Ellaline Macey, the marriage took place in the registration district of St George Hanover Square in June of 1933.
On 09.05.1936 Obie became a Naturalized British citizen.

Others have carried out extensive research into Obie's Naval career and when more information comes to light I will add links to it.

O.B. Deiter's Naval career was as follows:


24.03.1941 Joined the RNVR (as an American citizen)
24.03.1941 T/S.Lieutenant
24.06.1941 HMS Nimrod
(anti-submarine establishment, Campbeltown) (for instructional duties)
24.08.1941 T/Lt. (seniority 24.06.1941)
29.12.1941 Untill 01.1945 Lt. Commanding Officer, HMML 115.


I have added a couple of stories I remember my Father telling me about his time with Lt O.B. Deiter.

Also added is a letter from a crew member of the late 1940s with some memories.
.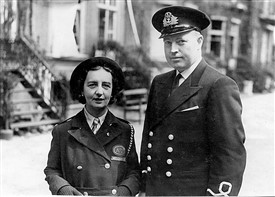 Lt Deiter, Captain on ML 115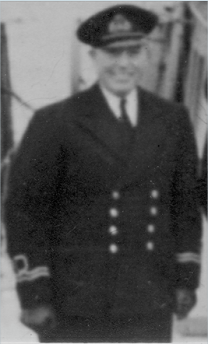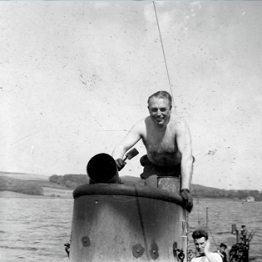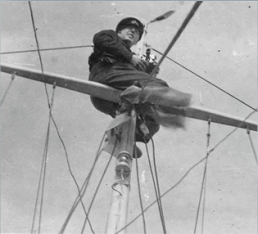 Dear Mrs Penn.
Thank you for the letter regarding Warship Week 1942, and the involvement with ML 115.
I'm afraid I cannot tell you anything about Warship Week 1942, I only joined the Royal Navy in 1943, I can a little about HMML 115, and Lt Deiter.
I joined ML 115 crew November 1943, based in Scotland, on the west coast as a small Naval Establishment on Loch Fyne called Ardrishaig, a secret under water detection training base. Lt Deiter was our Skipper and was liked and respected by all members of the crew, we were involved in the training of Mini Submarines and the two man crews, prior to being taken to Norway lashed to the side of trawlers.
Lt Deiter was an excellent Skipper, a little over the top at times, taking risks at times, but all calculated, the crew used to call him The Mad Skipper, all in fun of course. Myself I only served on ML 115 until Oct 44, then was sent to the Far East to join MLGB 4003 Japanese Campaign.
I'm sorry I can't give you any other information about the rest of the crew (because it was always changing)

H. Howlett

The following letter was sent to Mrs. J. Penn who researched and brought to the publics attention Warship Week 1942. Where HMML 115 was adopted by Canvey Island Essex.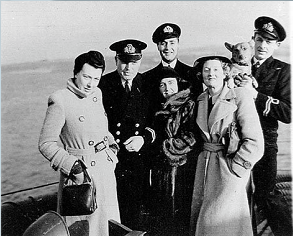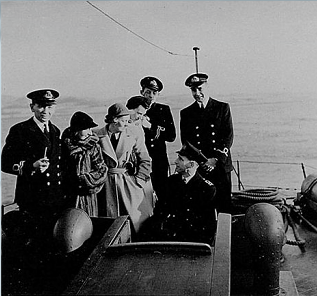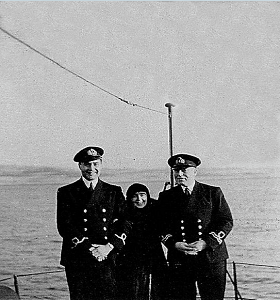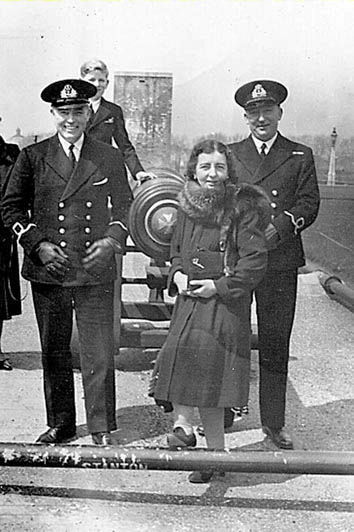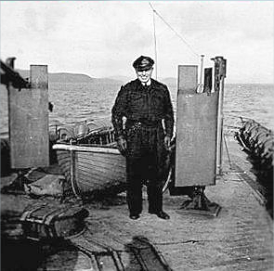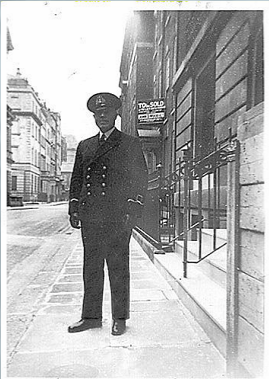 Capt. Deiter on the bridge with RN Commander
Capt Deiter with Wife and S\Lt of ML115
Capt Deiter, S\Lt, visiting Lt (Cpt of another ML)
and Wives + Dog.


Probably Officers and Wives of Seahawk on a Sunday visit prior to a run around the Loch.
Obie's painting the funnel.
Capt Deiter on the stern of ML 115.

Note one pair of Lewis guns missing?
S\Lt Deiter and another with families at Greenwich Naval Collage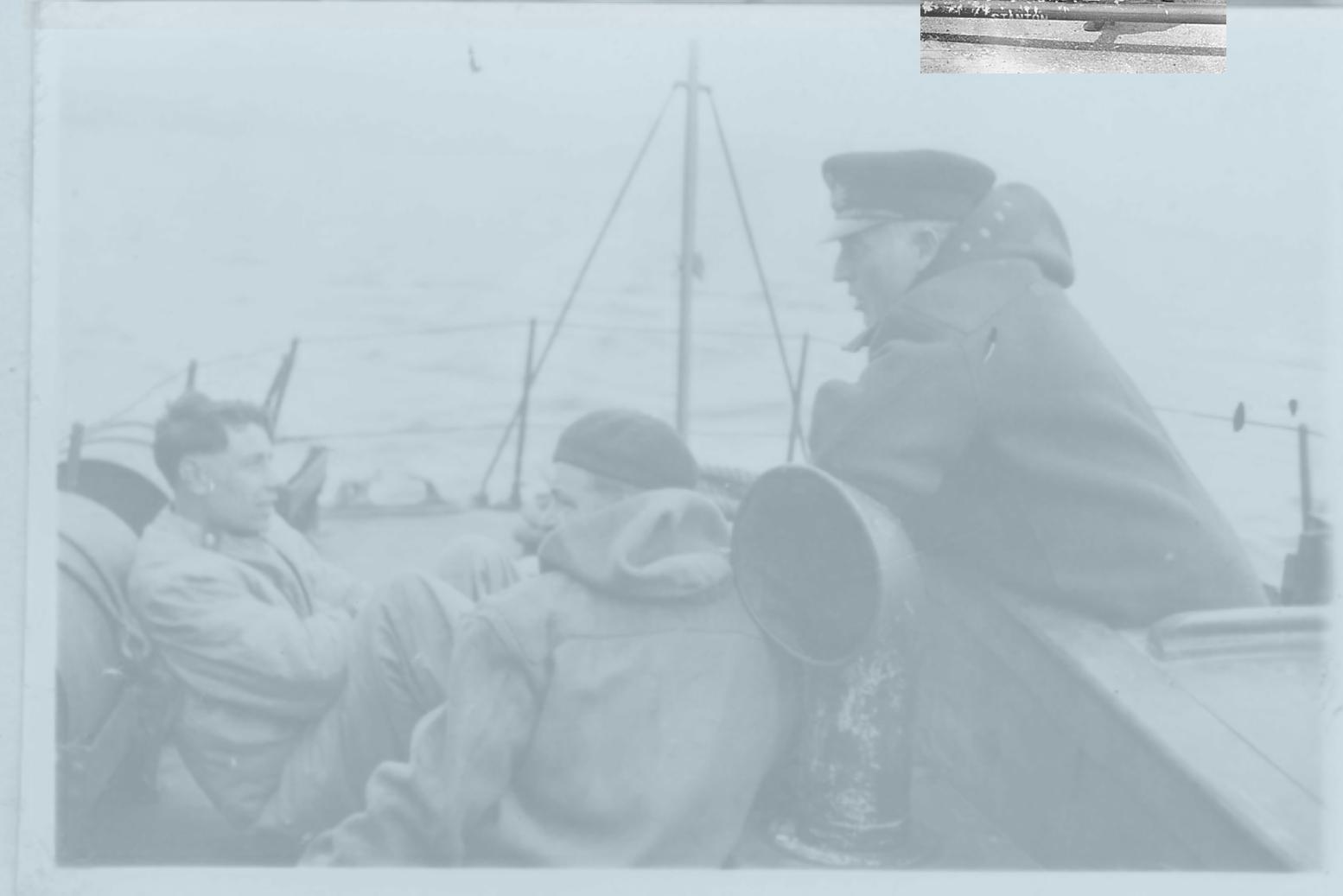 On one occasion my father was returning on board late one night after a wee dram at the Lorne Hotel. The tide was out and that meant the deck of ML 115 was about 5 feet below the jetty. Dad didn't quite make the boarding in a true naval fashion. He fell and landed badly on one knee. "The skipper had me put in my bunk then he worked on my knee for a long time. In the morning I got up slowly but found no pain or ill effects, the skipper had done a bloody wonderful job on me". Before being possibly the first American volunteer for the Royal Navy Lieutenant Deiter was a Chiropractor in civilian life.

Another tale of the Captain my father told me was:
"Deiter used to like to come into harbour at high speed, I told him he should slow down or he would get into trouble. One afternoon we came back in and he had her going a bit, did his usual rang down for full astern both. One of the engines stalled." According to Dad there was a loud bang much scrapping and a hell of a lot of swearing. The boat had slewed across the slipway and the sonar mount had been removed from the hull.

A final story concerning the Captain:
"We used to have target practice with the forward 3 pounder by dropping a 44 gallon drum over the side then sailing off a couple of hundred yards. Well one day the crew had commenced target practice and I went onto the bridge to see the old man and happened to watch as the gun crew fired a few rounds, they were solid practice rounds. Excuse me Sir but I think you ought to stop now. "Why Burchell". Well Sir your shells are ricocheting off the loch and into the heather. "Well that's alright its only moorland". Yes Sir but the road runs between the loch side and the moorland. Firing ceased immediately".